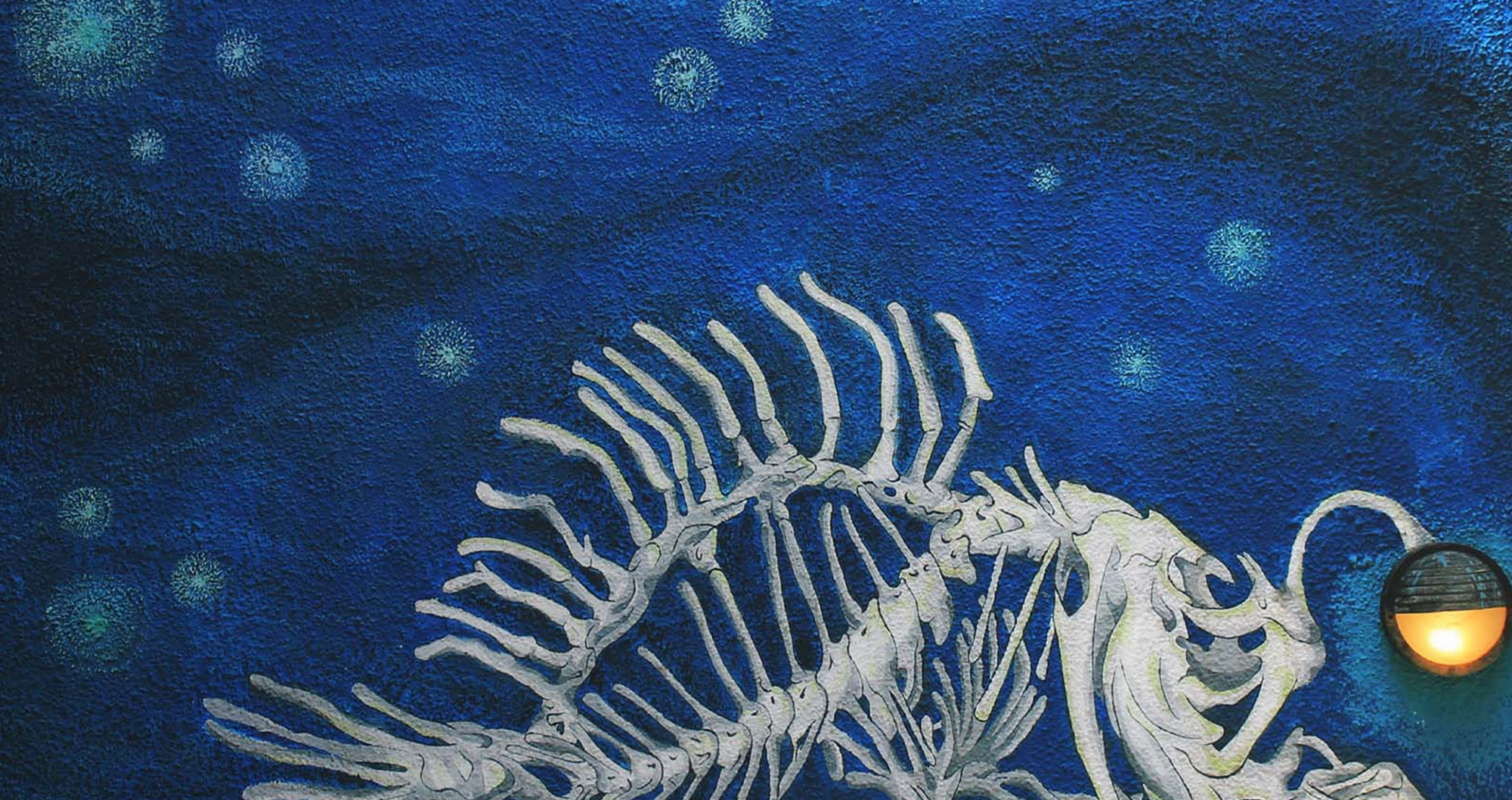 In the Deep
The deep sea Anglerfish has no reason to be happy but it has no idea what else to be.
Turned bare walls into a space of our own with guiding light and some glow-in-the-dark accents.Applied onto the wall via grid and acrylic paints, placed keeping in mind the light-bulb which was fixed on the wall as we found it.
Size : 10 feet x 7 feet
Style : Wall Mural
Medium : Acrylic on wall
Multiple Artists:
Rahul Sharma

Sneha Virmani

Sonal Singh
Please don't hesitate to reach out to us if you have any questions or if you're interested in commissioning a piece.