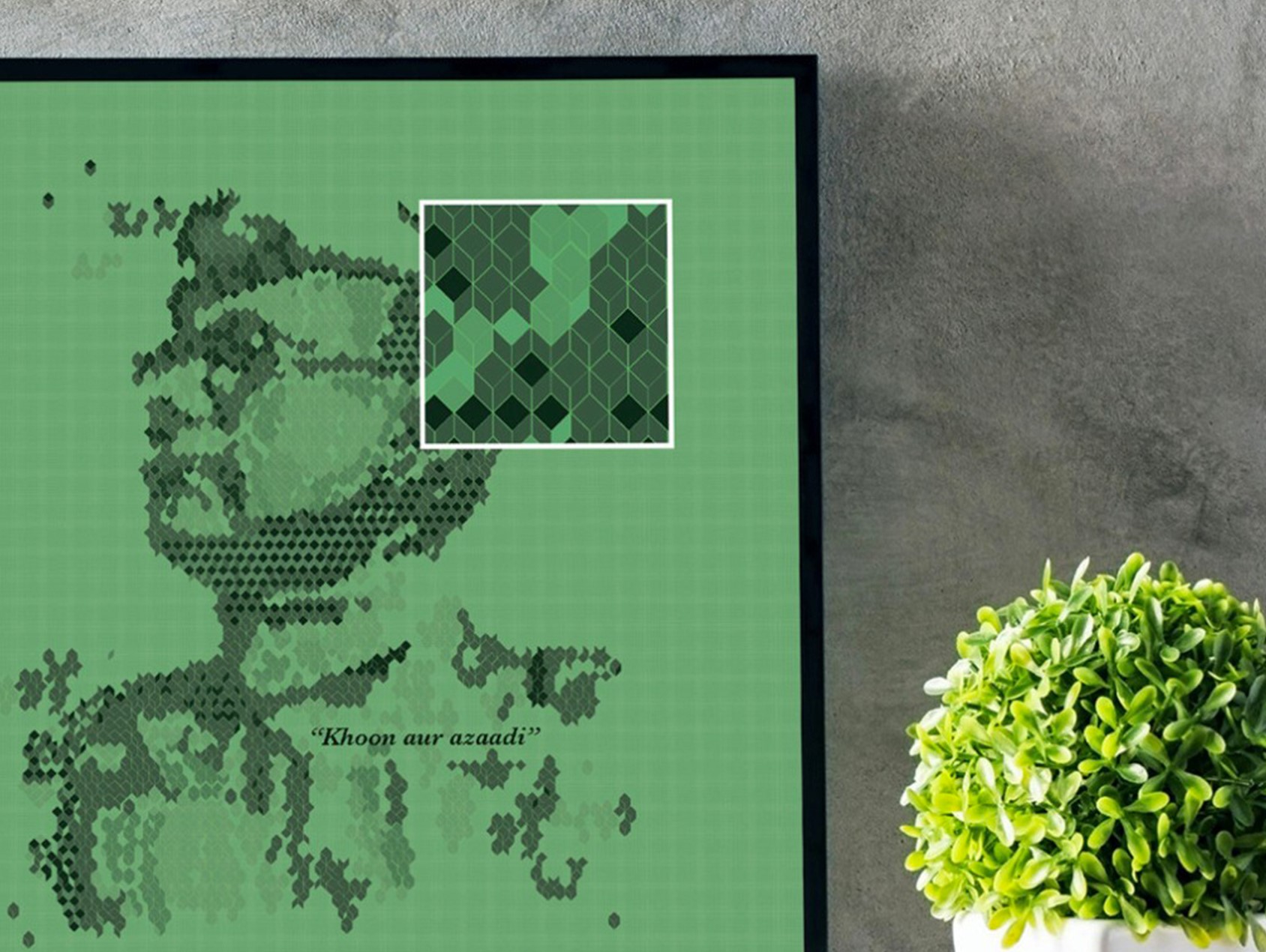 Long Live Our Heroes
The following artworks pay homage to three significant figures of the Indian independence movement, namely: Rabindranath Tagore, Shaheed Bhagat Singh and Subhas Chandra Bose.
Each artwork has been meticulously rendered in colors of the National Flag.
Size : 3 feet x 3 feet
Style : Digital Art
Medium :  Digital and Print on Canvas Board.
Multiple Artists:
Prasun Mazumdar

Rahul Sawnani

Sudarshan Shaw
Please don't hesitate to reach out to us if you have any questions or if you're interested in commissioning a piece.