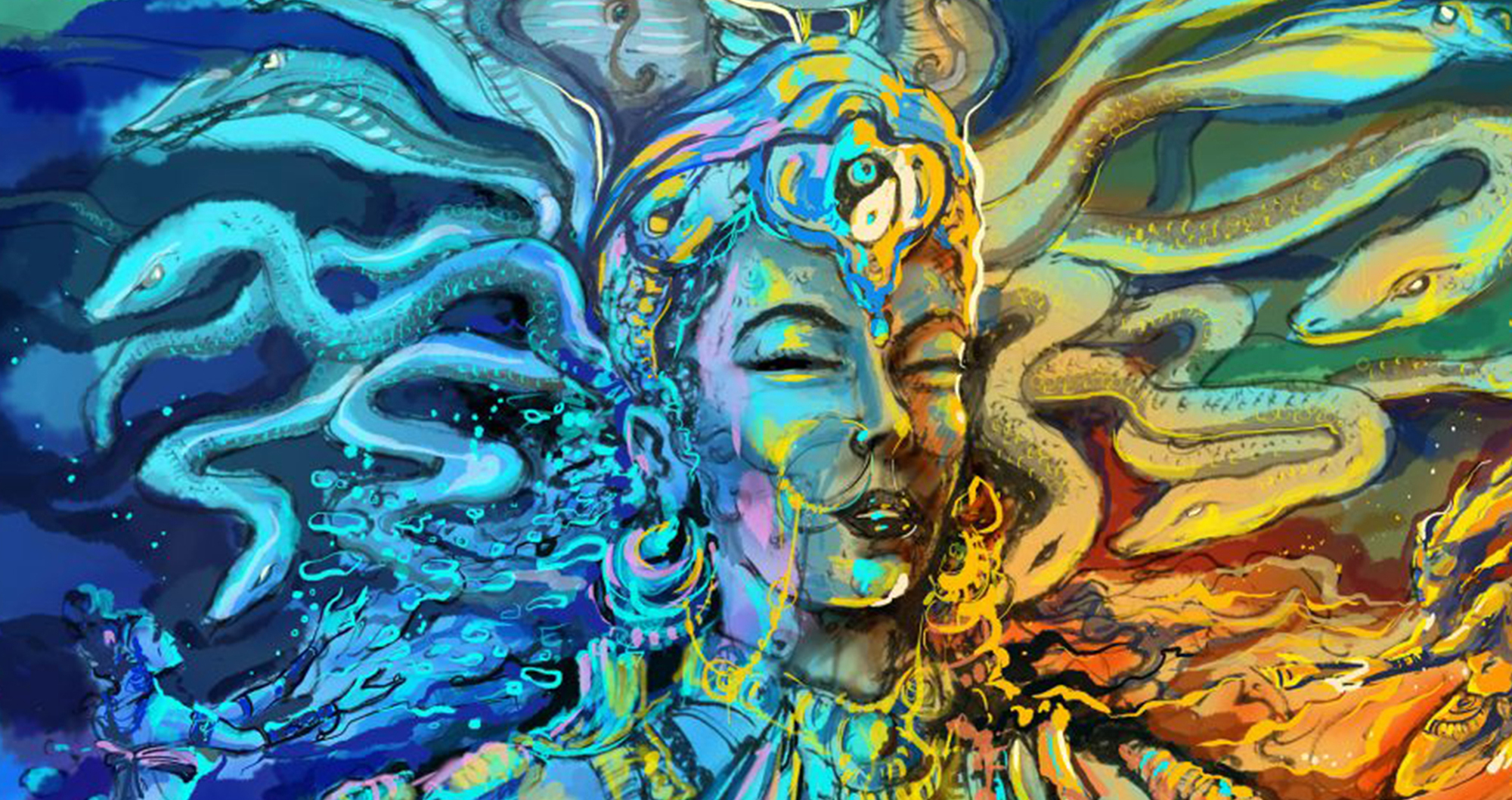 Mother Nature | सृष्टि 2
The labyrinth of life and death and all that happens in between. Everything that we do knowingly or becomes part of, directly or indirectly, each moment creates our next moment. The next moment for everything, the next moment for this universe, the entire existence.
We all together create our next moment, our future and hence become a part of a collective consciousness.
Brahma, the embodiment of this idea of a continuous calculation. Calculating each moment with its cause and effect, with its action and reaction, with it's closing an event and opening of a new avenue, with it's life and death, all just happening "in between two moments of life".
This phenomenon takes place, "in between two moments of life". Where it just does not calculate the previous moment but also design the next moment based on the previous. The design that calibrates our future is devised by Maa Shristi, सृष्टि who is gaining her purity of decision making from both the goddess of water & fire as a continuous process.
The balance of being and the balance of to be is Maa Shriti. Shristi performs this devine celebration of life in every moment and the in between two consecutive moments, across timelines throughout a yuga. The break of this chain of action is the end of a yuga. She is doing it under the shadow that is cast by the million heads of Vishnu's Sheshnag. So that it goes on for long, as long as the idea of preserving must go. As long as the idea of preserving "life" must go. The idea of preserving, on which the whole idea of Vishnu is based and the idea on which the idea of life is based.
Size : NA
Style : NA
Medium : NA

Artist
Prasun Mazumdar
Please don't hesitate to reach out to us if you have any questions or if you're interested in commissioning a piece.