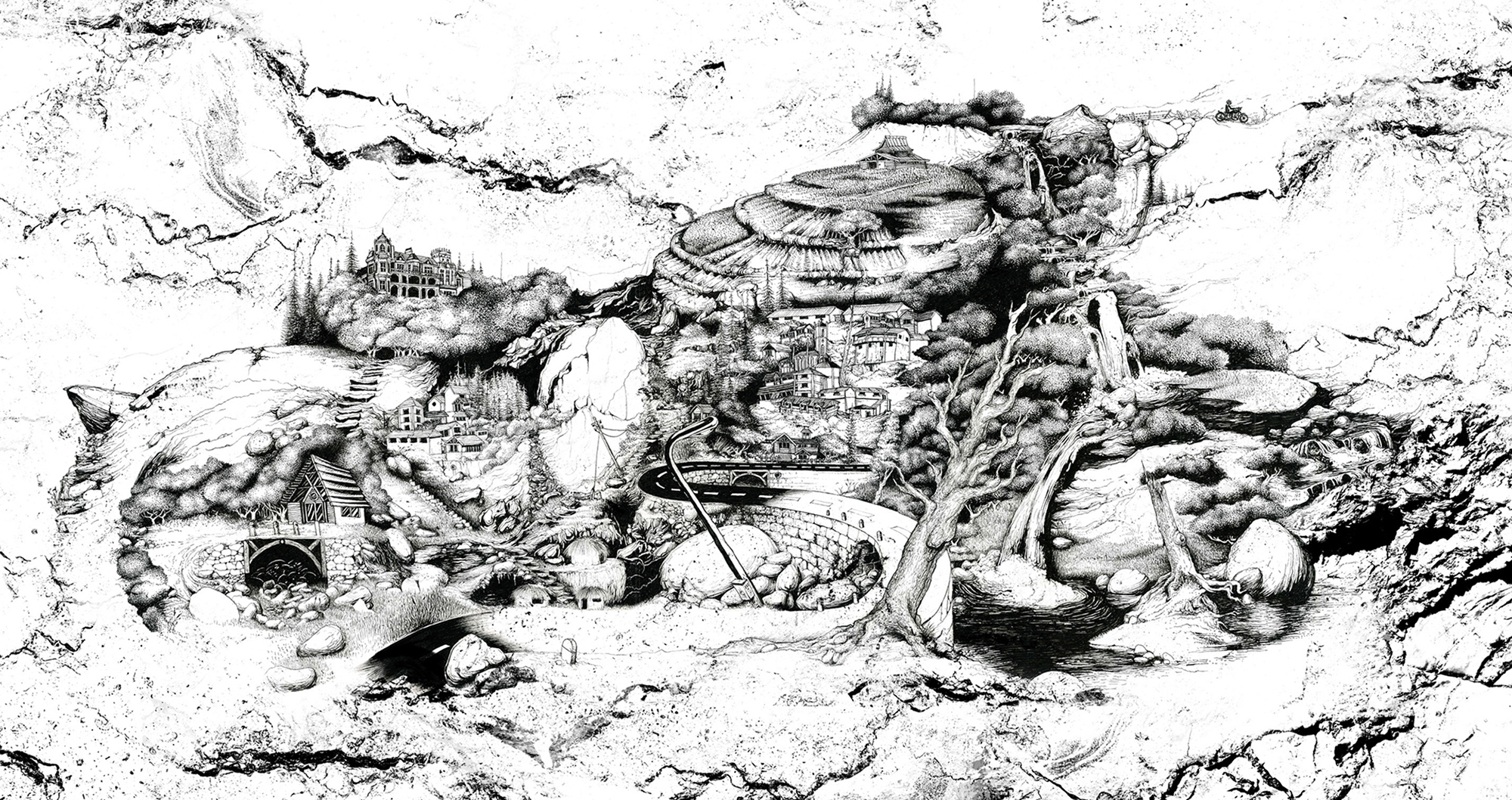 Art of Motorcycling – Shimla
A series of artwork & installation -  An ongoing project to explore the expressions of most abstract human emotion alongside in the form of a machine which is literal and scientific. Encompassing both and relating it to a space or different kind of terrains to come up with various forms and expressions of art.
The intensity and intricacy with which each Royal Enfield Bullet is made are perfectly represented by a simmering journey through the vast valleys of the Himalayas. The bike stays true to its promise of stability even in the harshest terrain of the unforgiving mountains - ensuring that the beauty and serenity of your journey remain uninterrupted.
This artwork was an exploration - a test to see what can be achieved beyond just a basic exact representation of the bike. It was made entirely using a .005 Micron. Each and every detail is meticulously done using the method of stippling - from the tiny grass sections to the vast rocky mountains. The aim was to immerse the viewer into space where they could even begin to imagine themselves traversing the hilly streets of Shimla or staring at a waterfall nearby while feeling the cool mountain breeze on their face.
Size : NA
Style : NA
Medium : NA

Artist
Apoorv Tyagi
Please don't hesitate to reach out to us if you have any questions or if you're interested in commissioning a piece.