Ilustration for Royal Enfield(Playing Cards)
The main aim was to create playing card decks for Royal Enfield. The  concept revolved around the different dynasties and eras and the characters for each suite are further created.
Spades  is inspired from Rajput period, Clubs from Maratha, Hearts from Mughal and Diamonds from British. Each character is researched upon extensively in terms of the accessories. It was imperative to keep the illustrated style cohesive and still have variations in terms of the eras.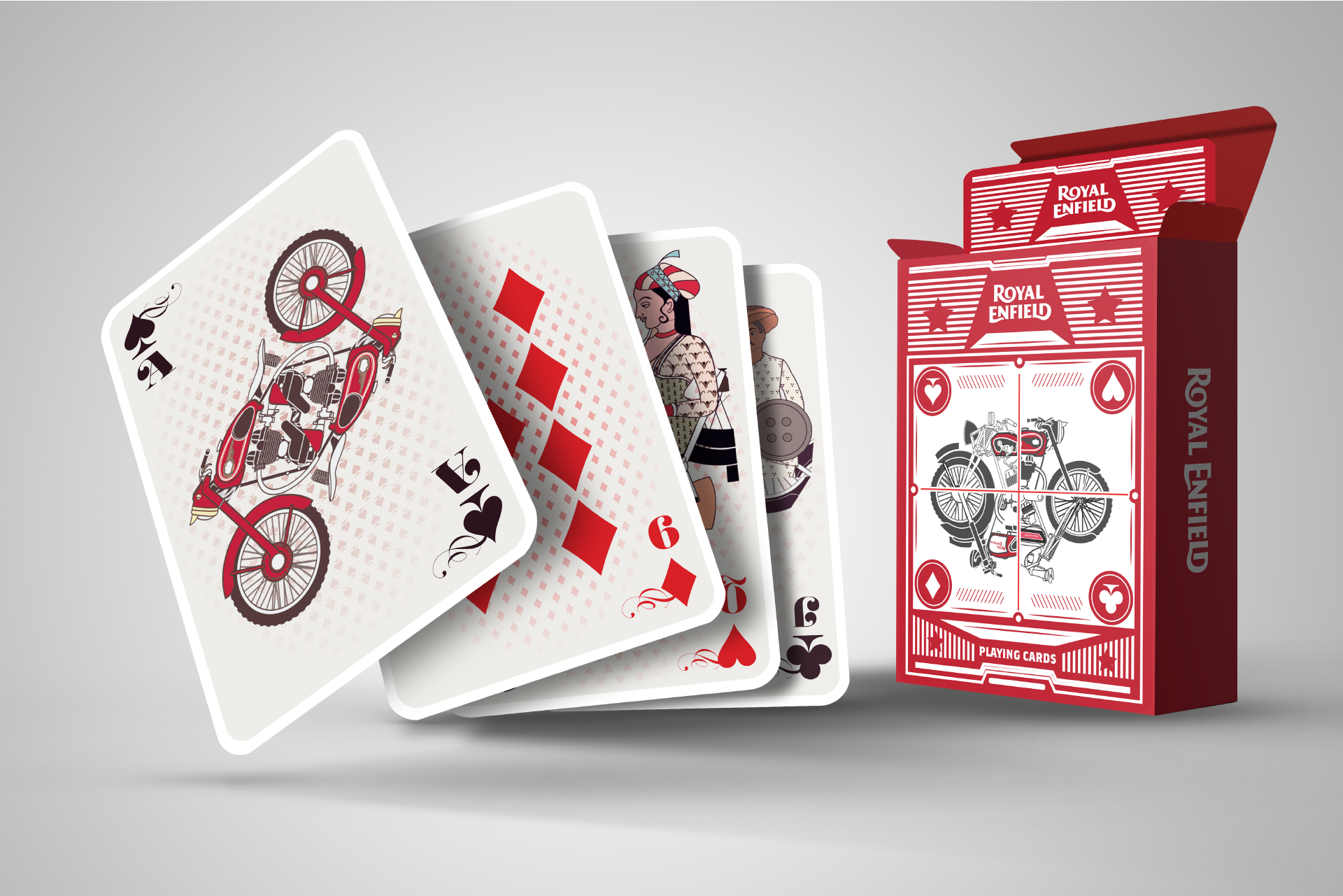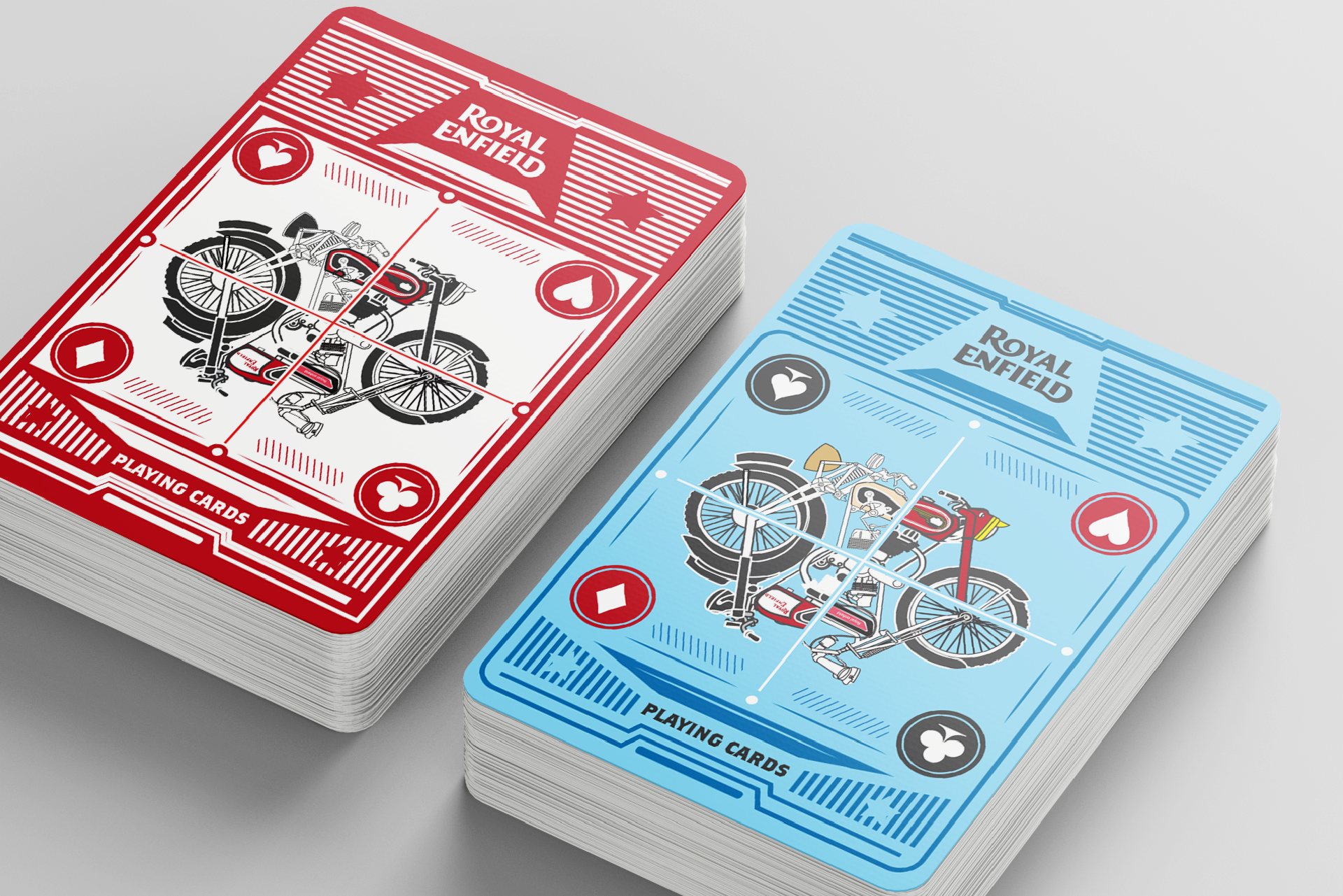 The design for the packaging was inspired from the vintage design of matchboxes from the 50′s. The packaging brings about a collaboration of all dynasties and how they come together as one unit.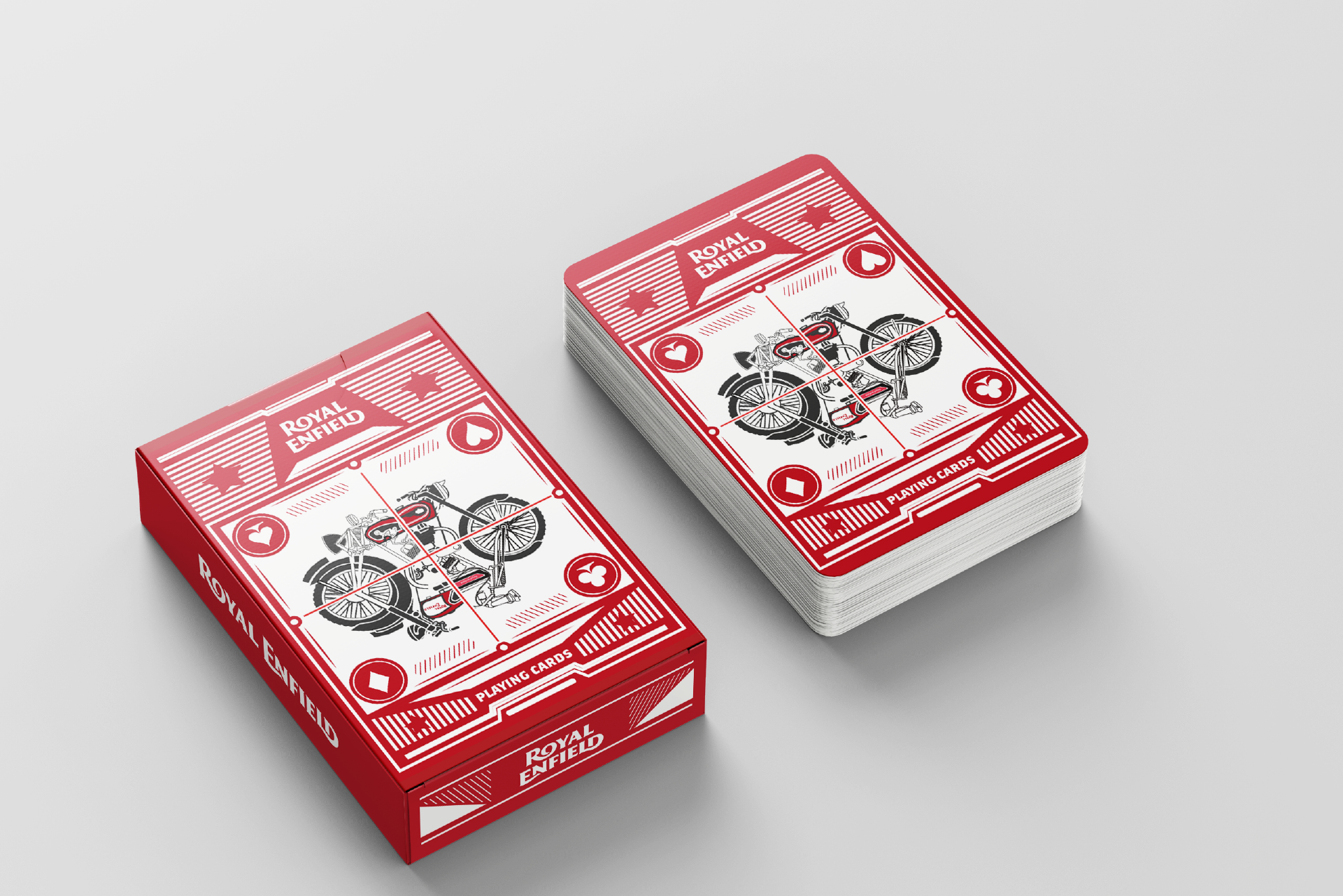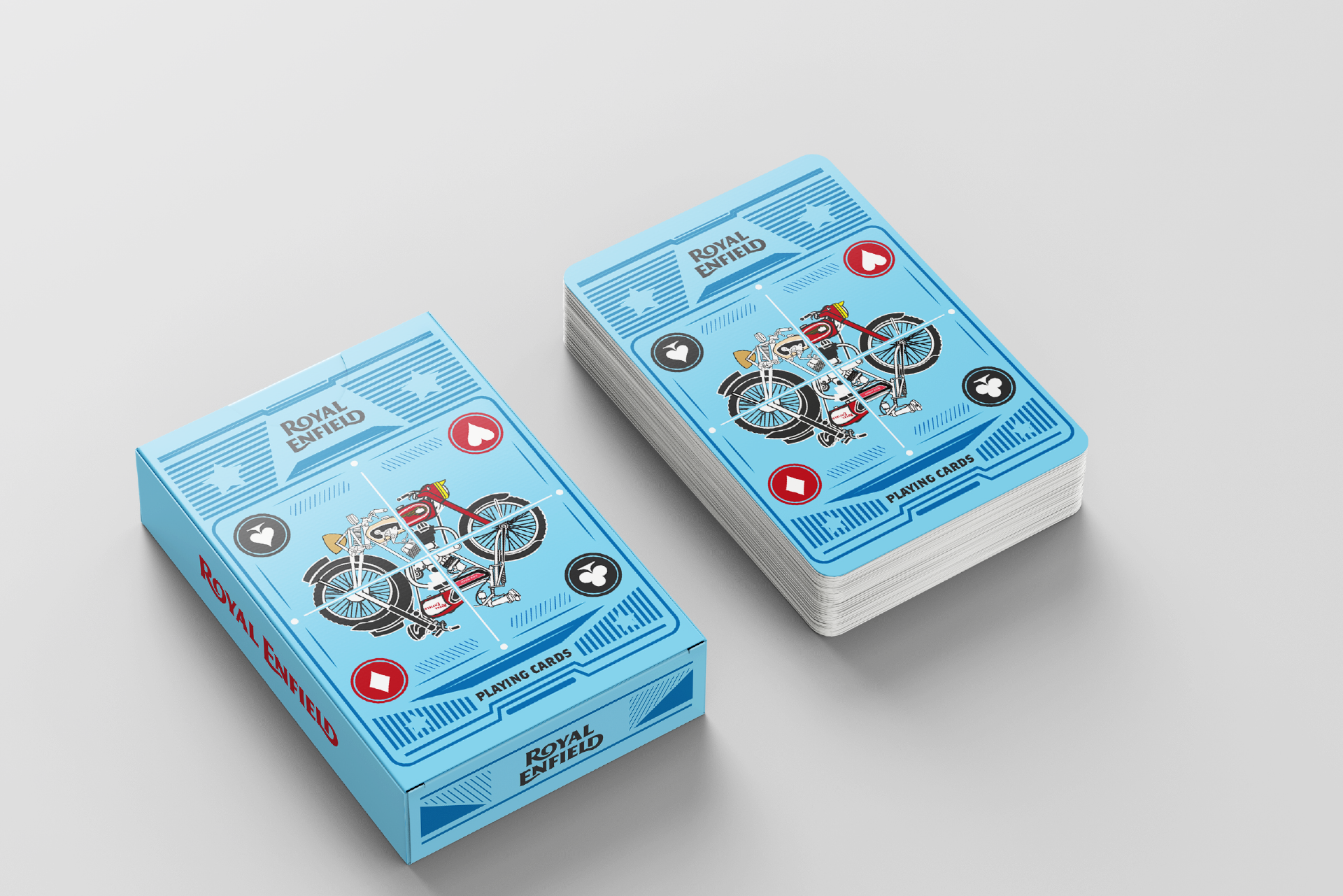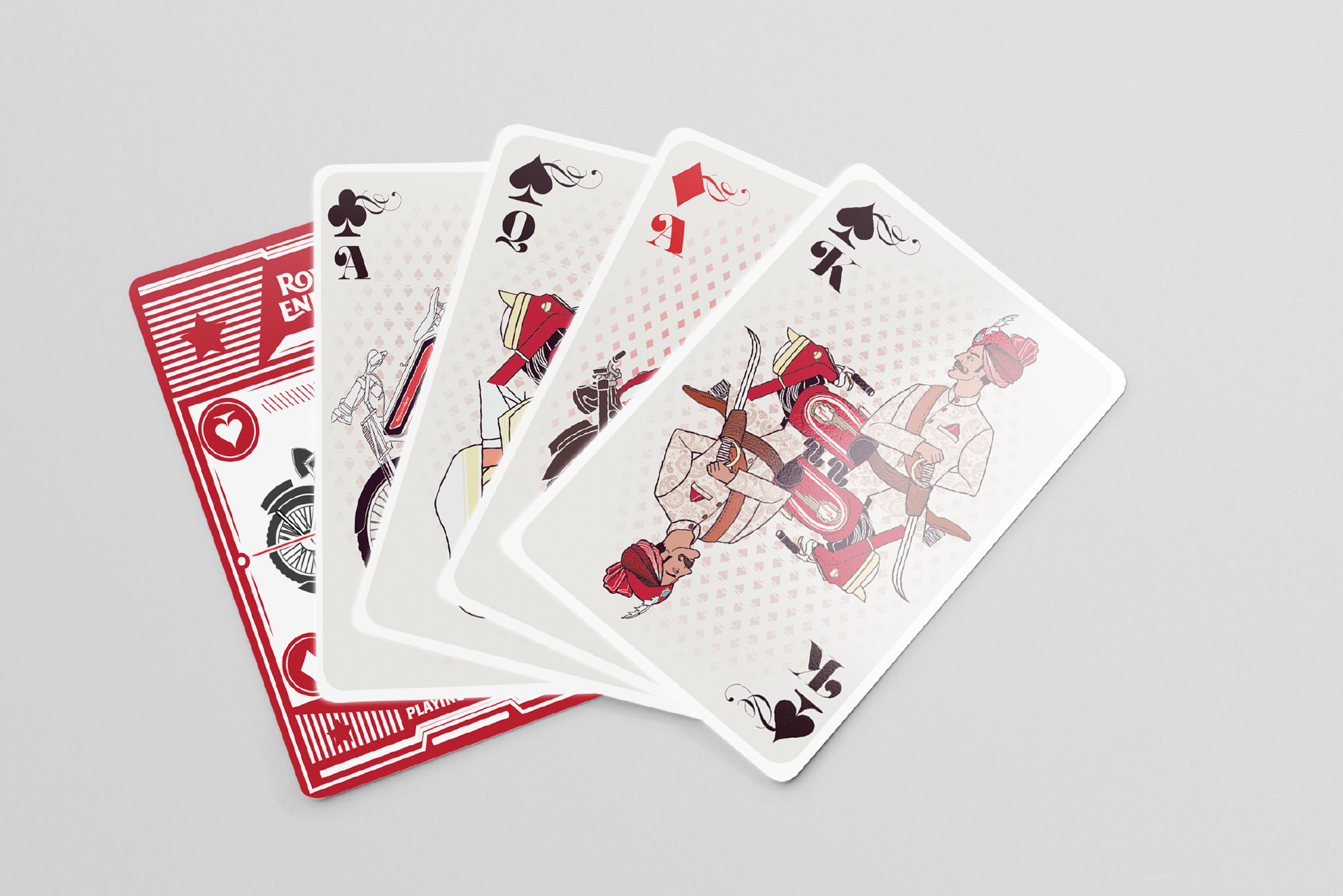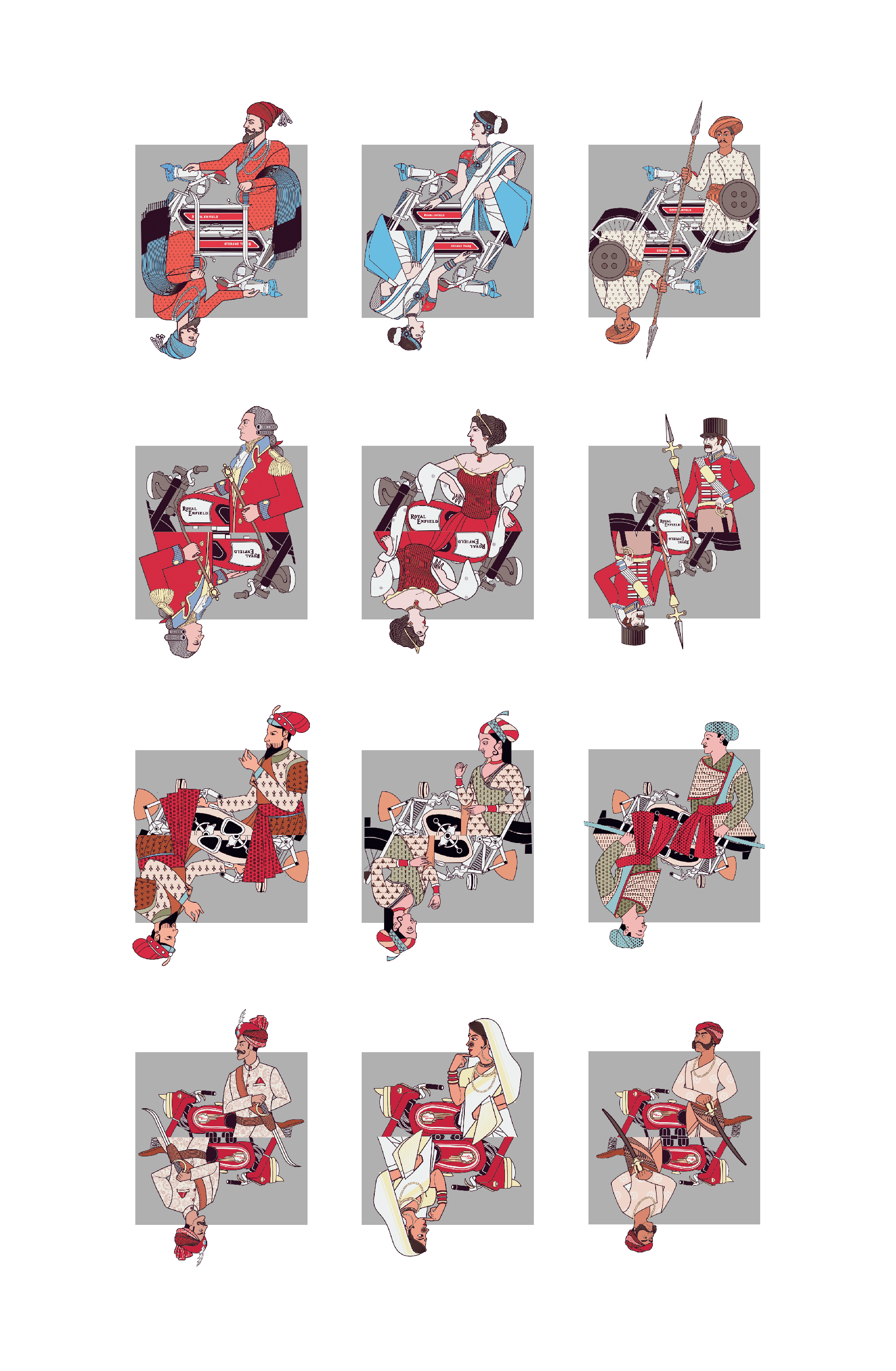 Each illustration of the bike is taken into consideration in regard to the dynasty, the style , the kind of machinery involved. When the first Royal Enfield motorcycle rolled out in 1901, it was the beginning of an endearing story that would turn into a legend by the turn of the century. Aptly christened – Made Like a Gun – the phrase epitomize the simple, resilient and dependable machines that have stood the test of time and terrain. It continues to be one of the key inspirations for everything that Royal Enfield builds.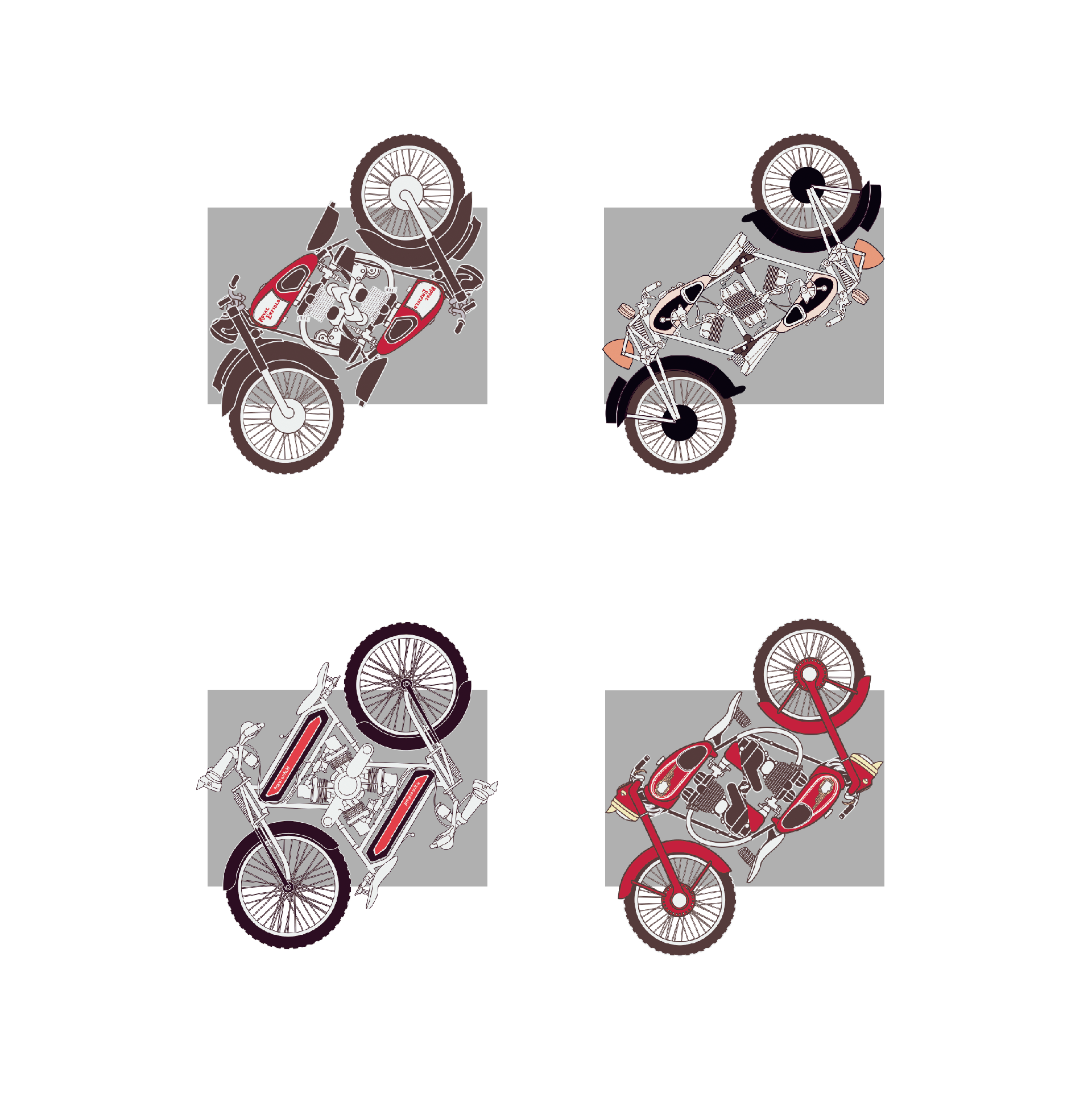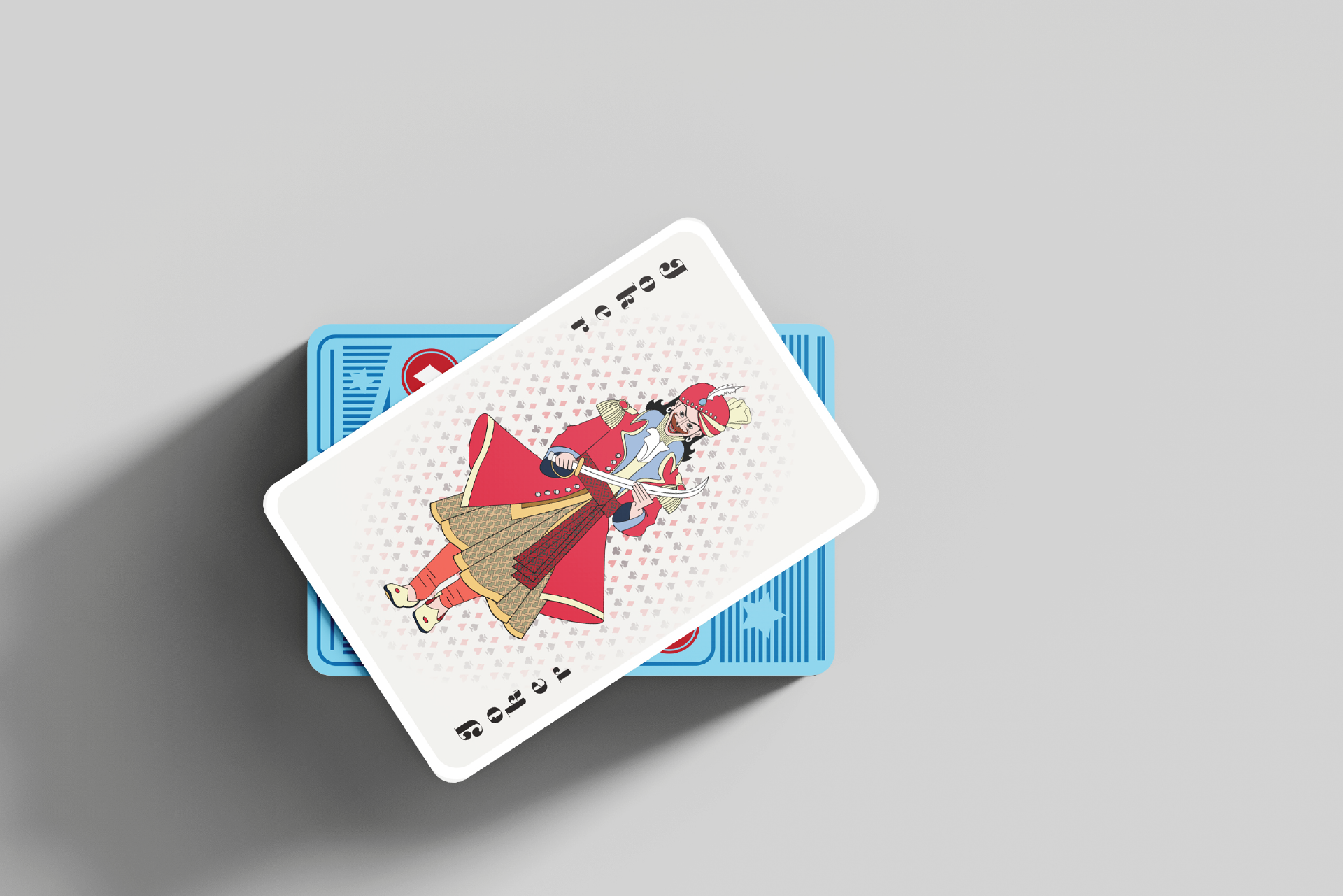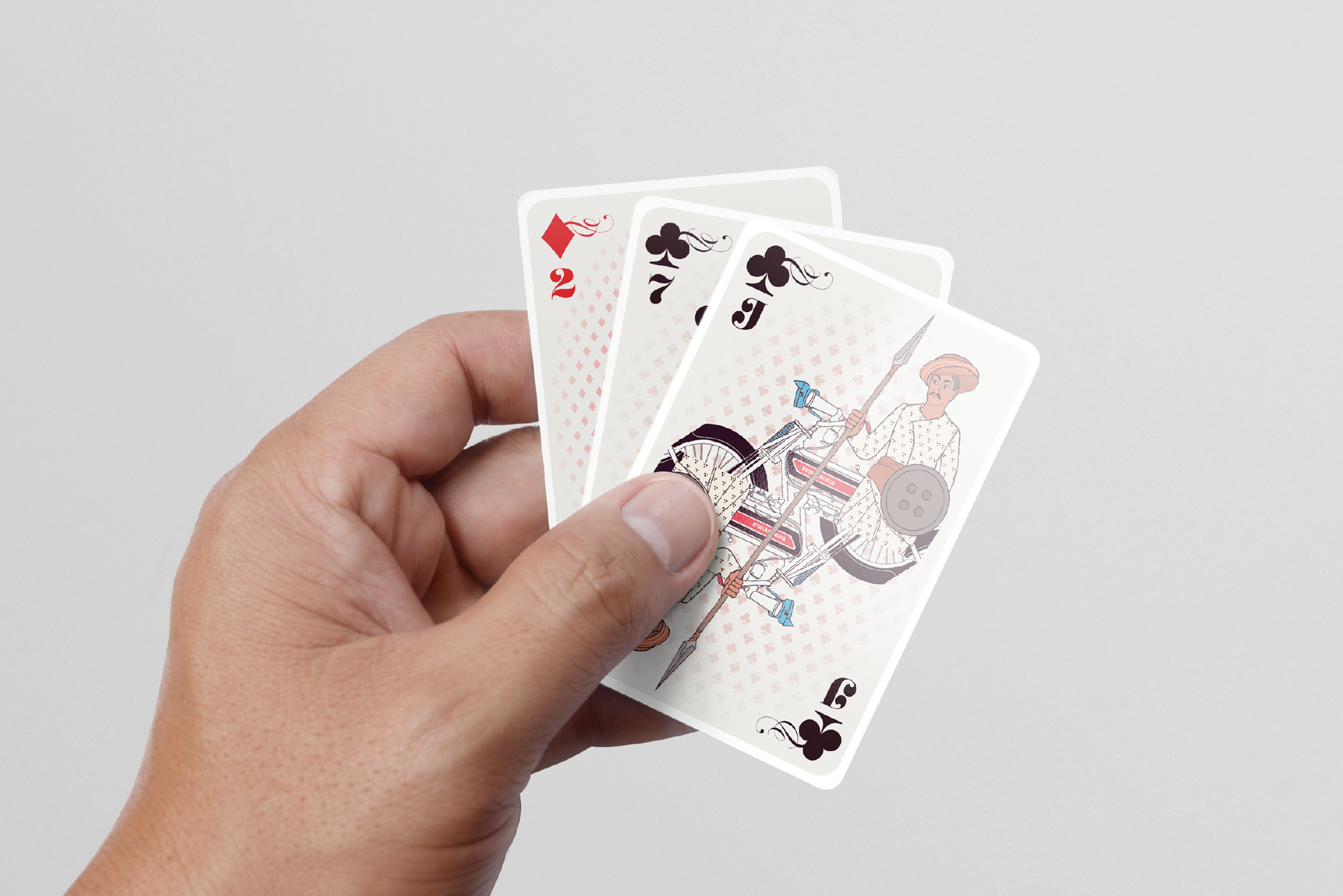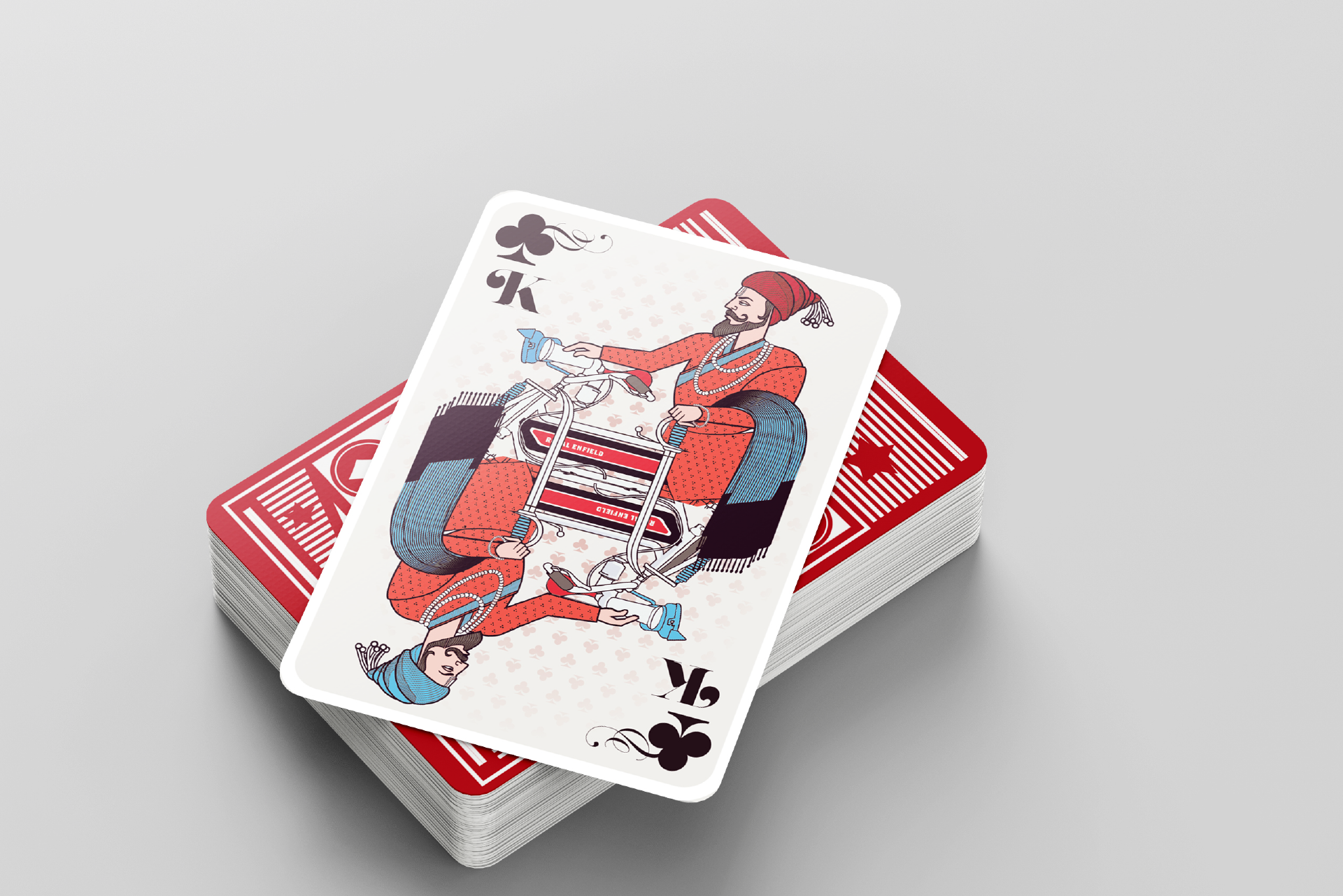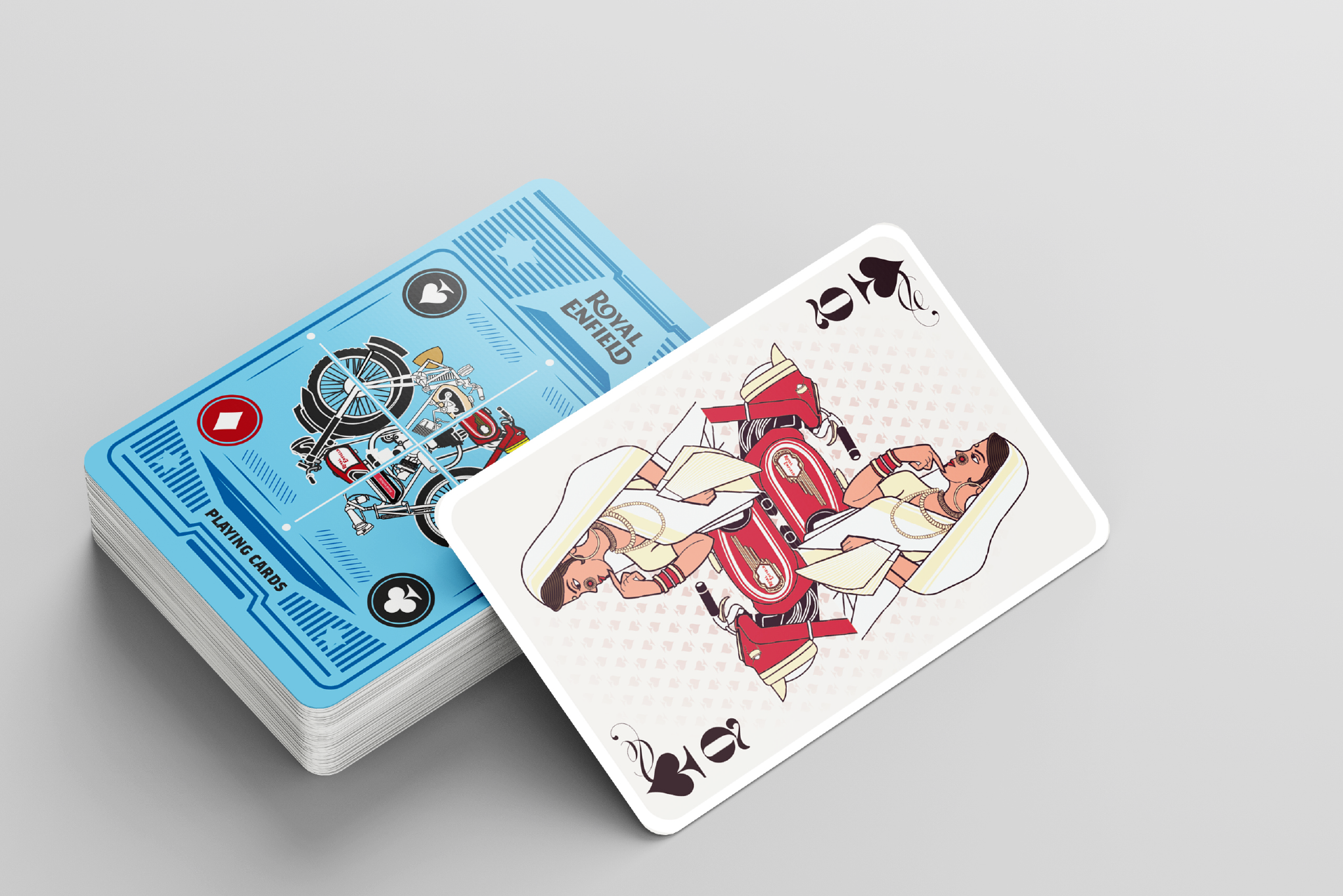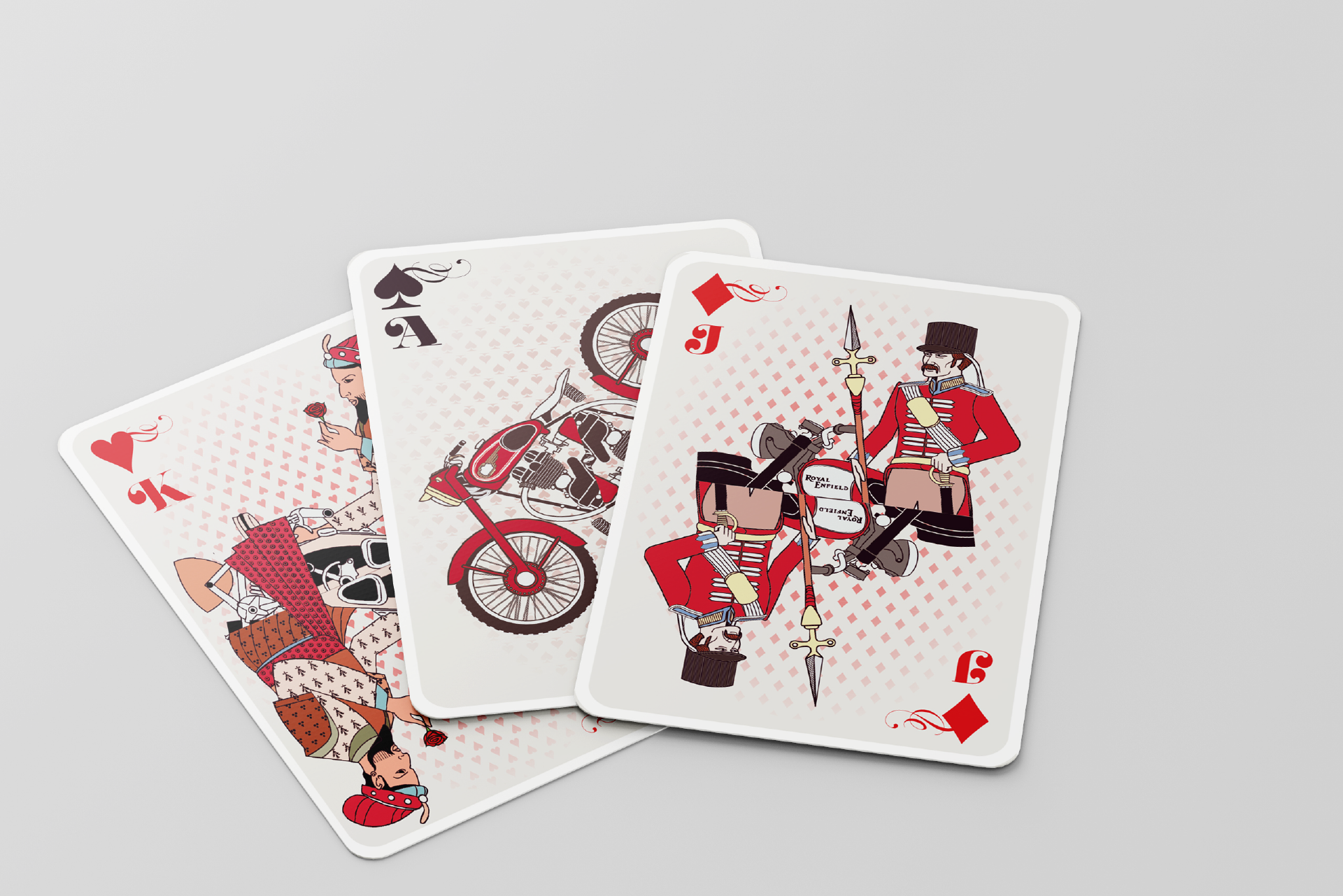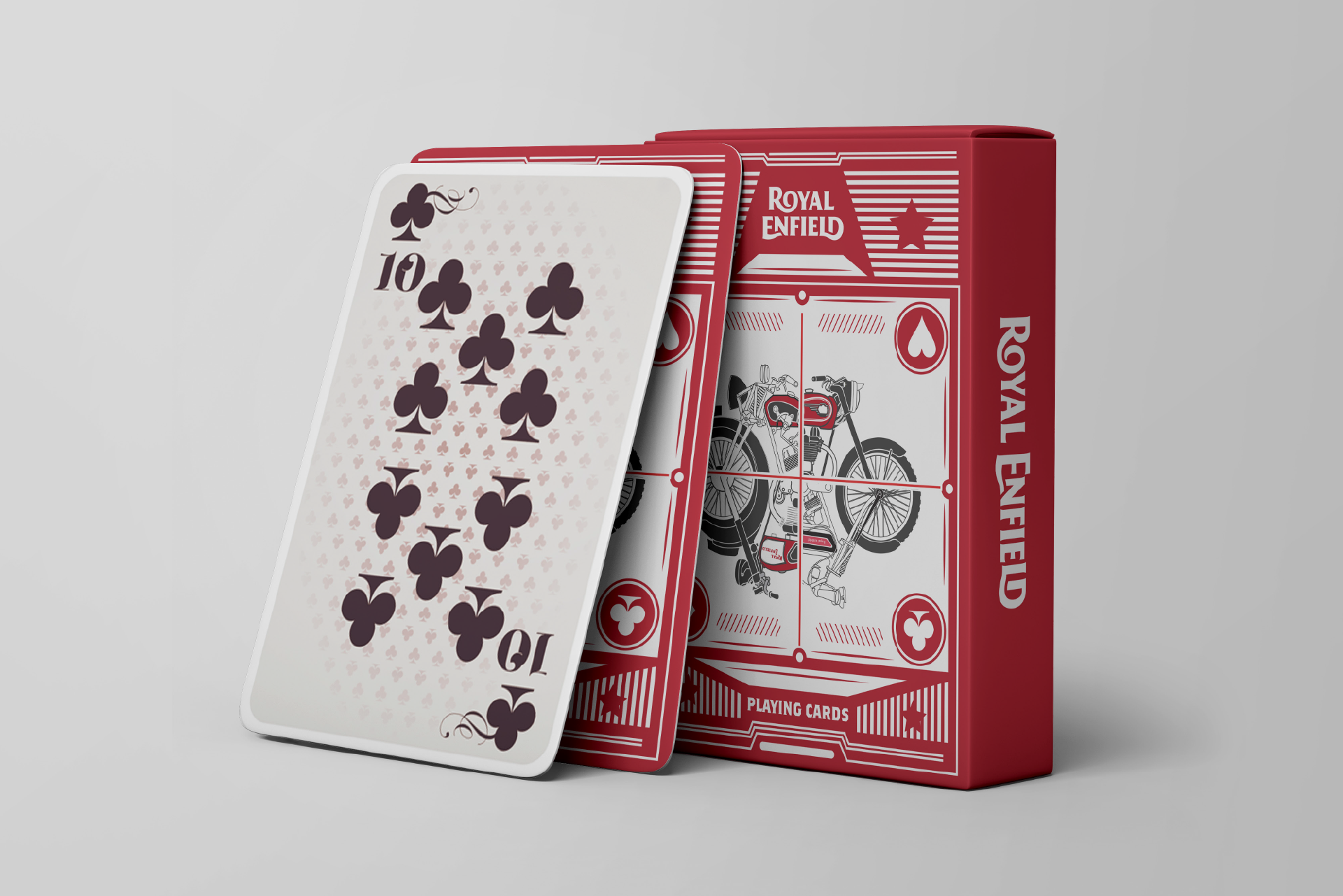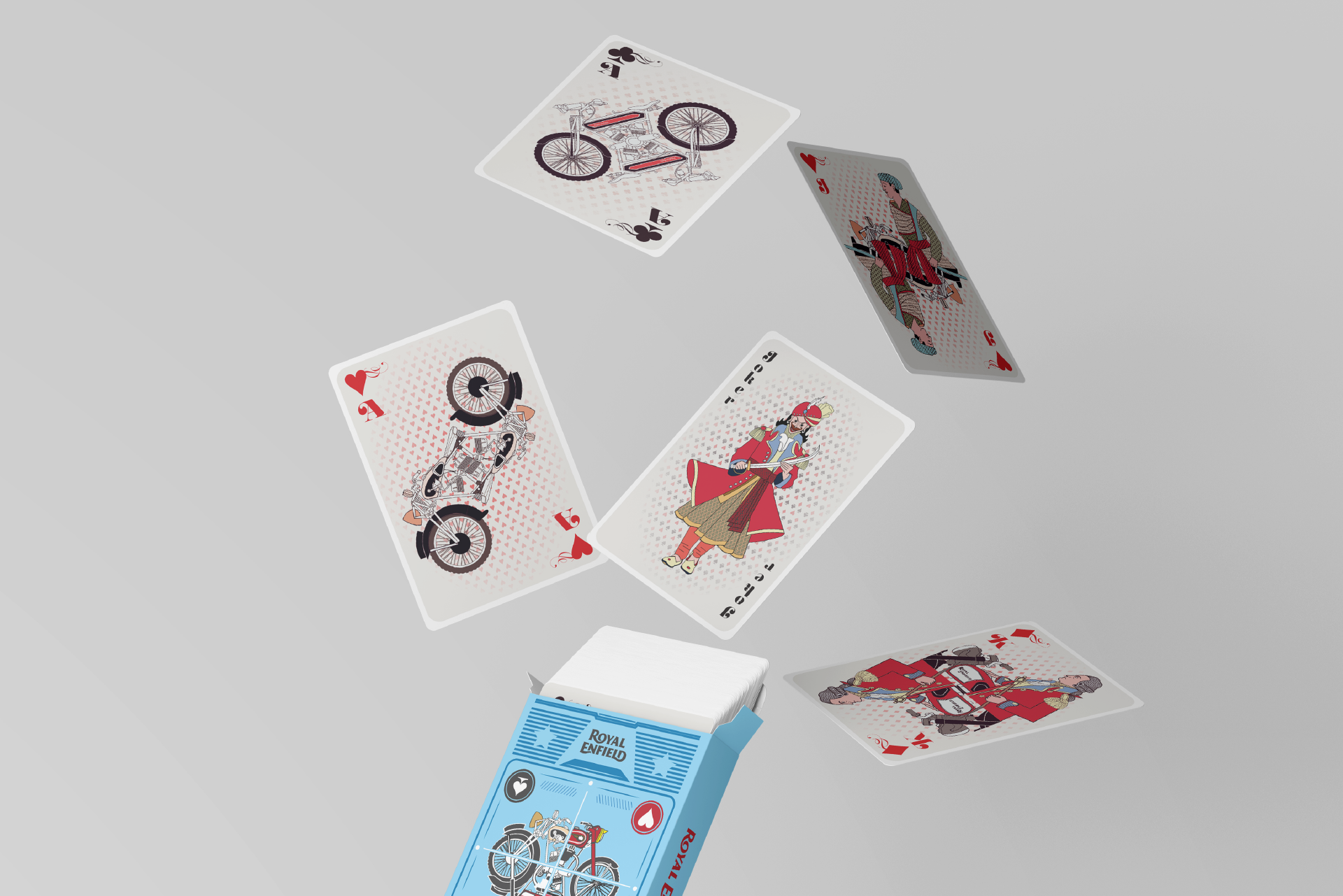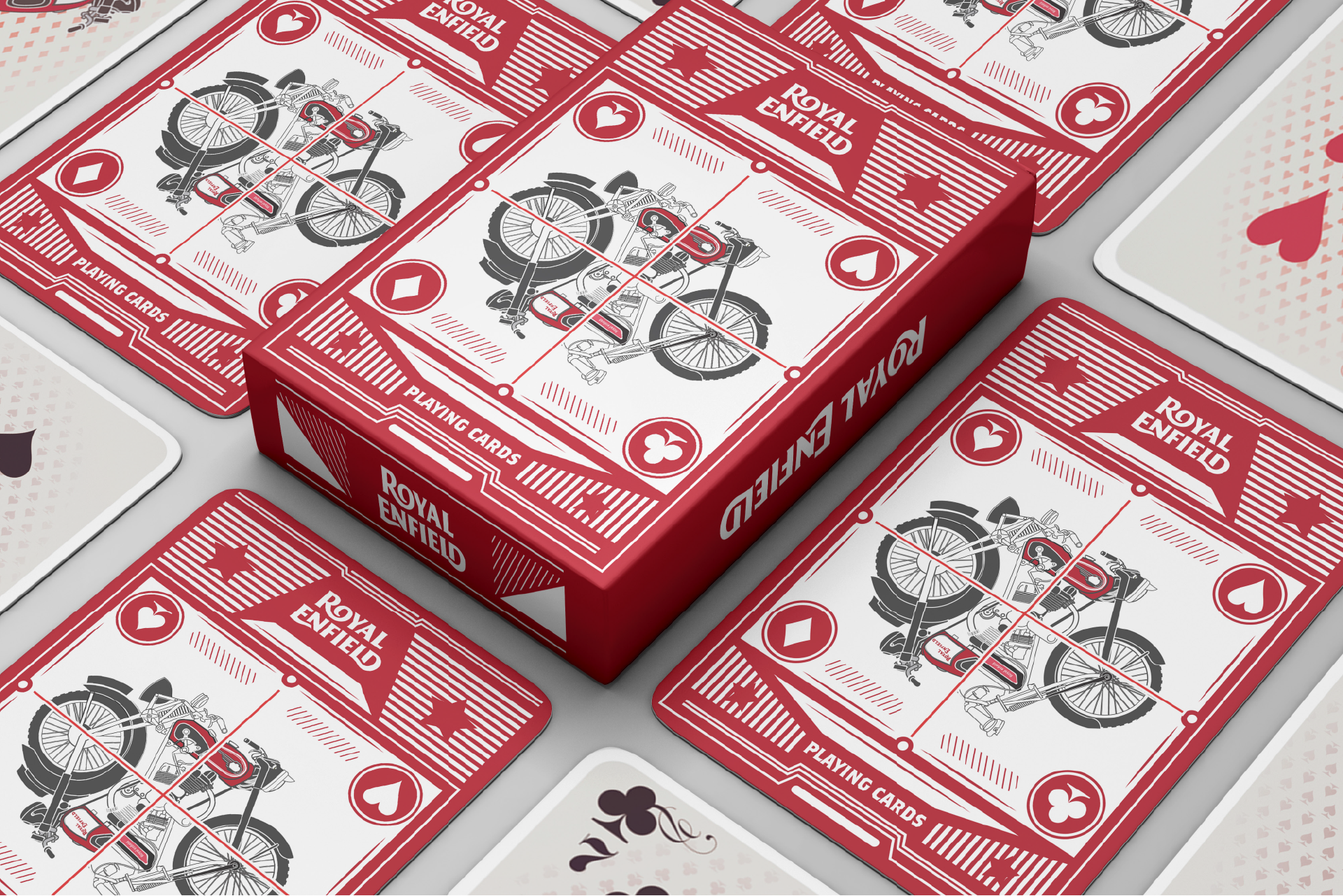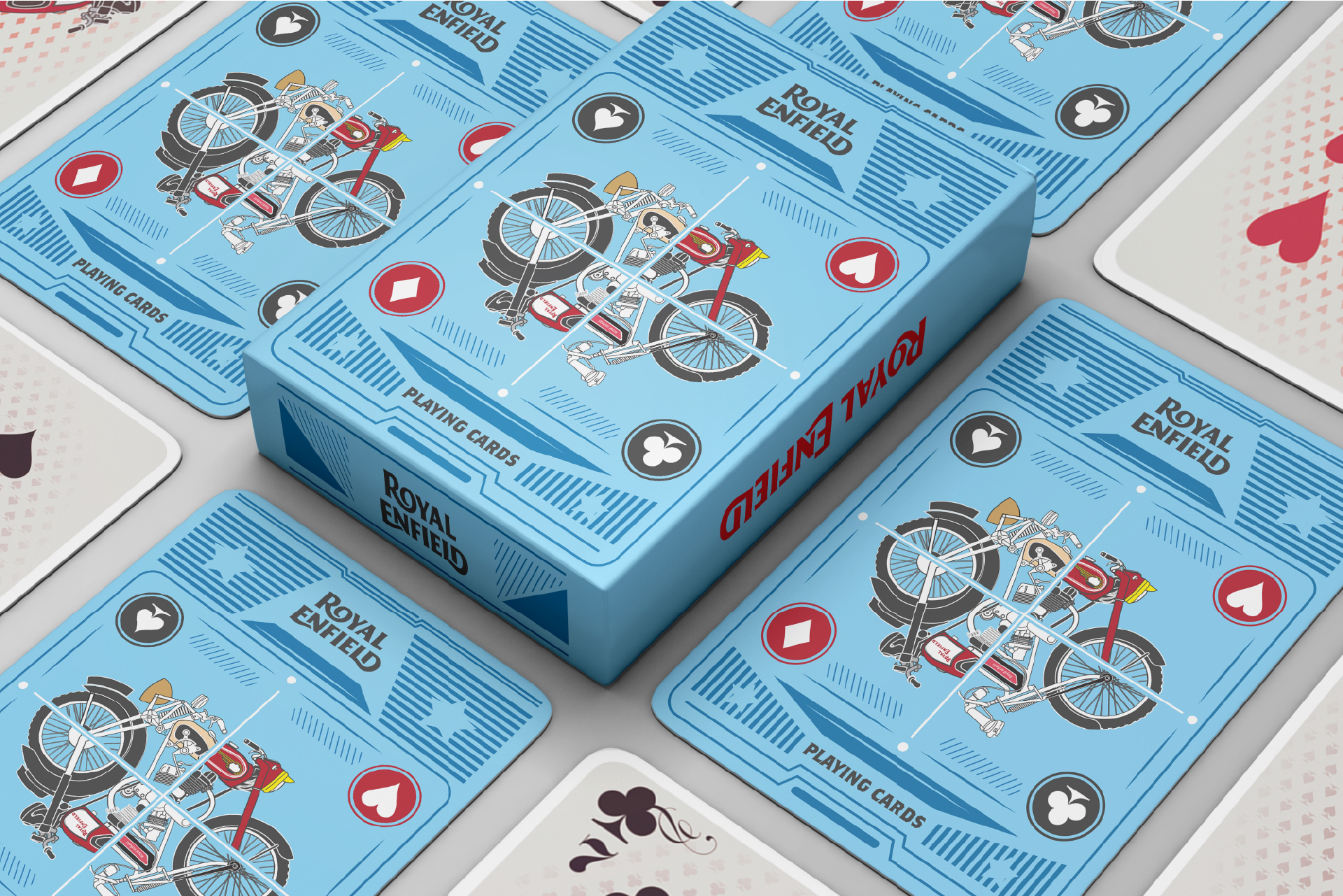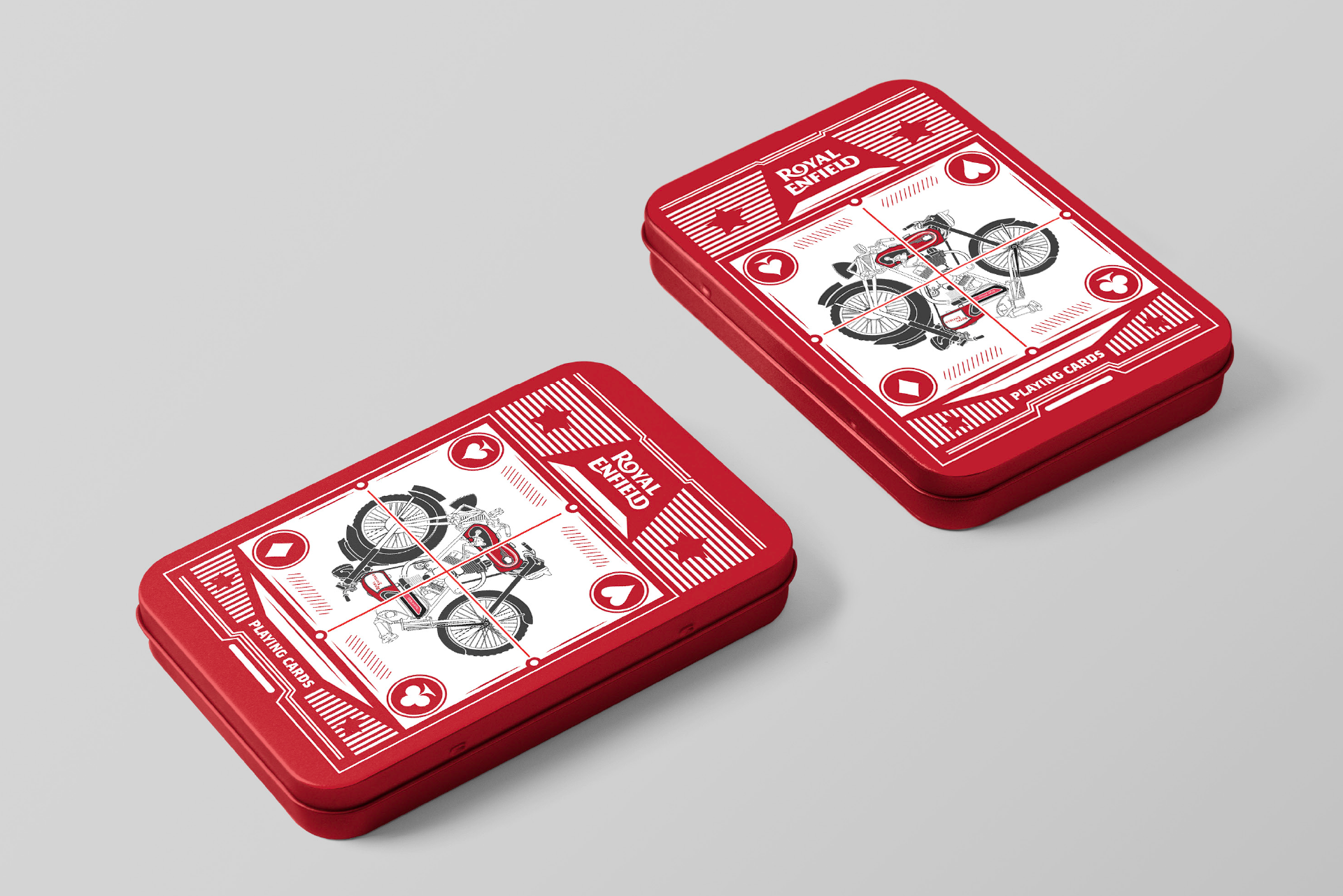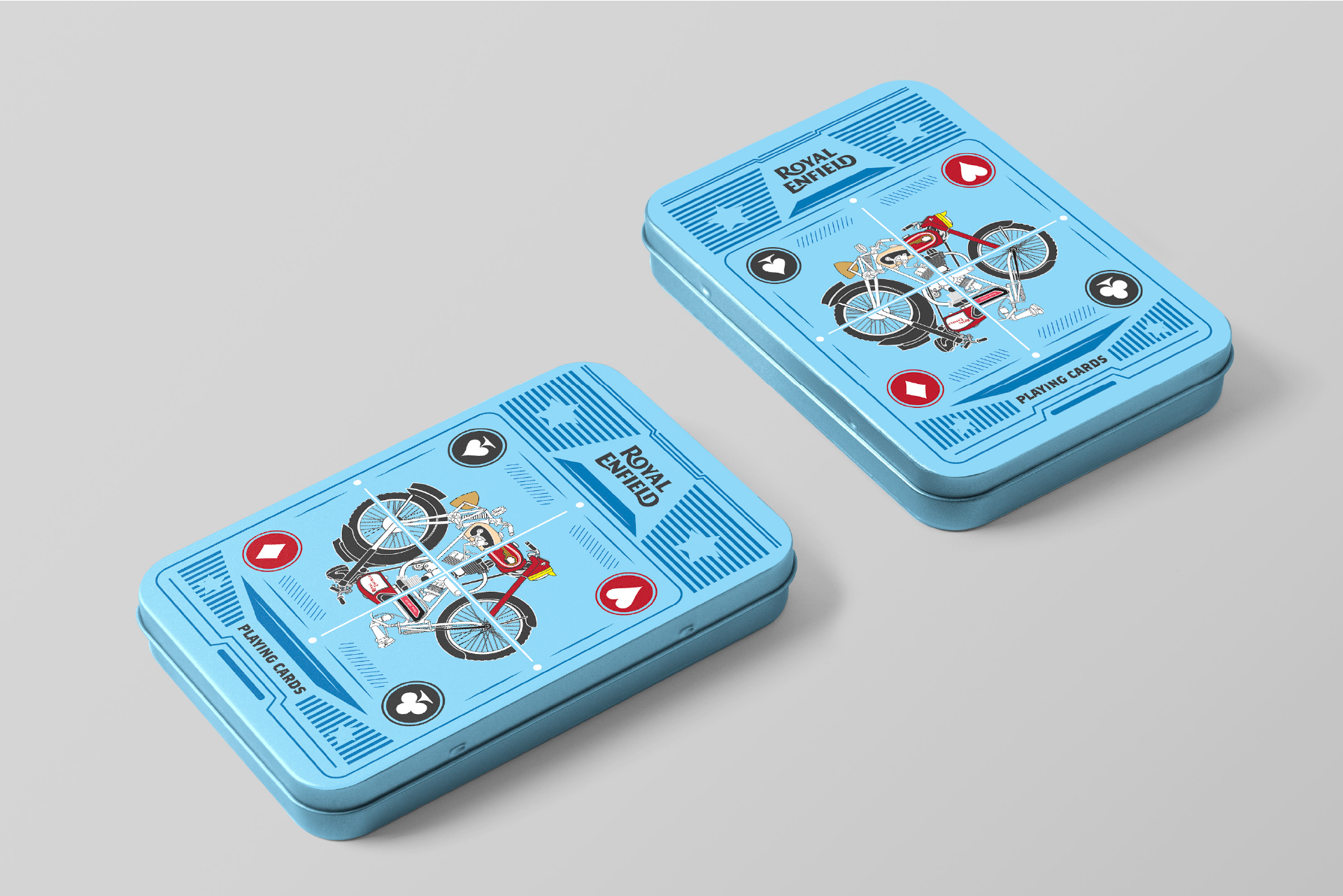 Artist : Apoorv Tyagi, Rahul Rai
Get In Touch